Regardless of which system you use, it's imperative that you know what you're screwing into, both on the furniture side and on the wall side. Many pieces of prefab furniture have thin backs attached by only a handful of staples, which can rip out if the piece starts to tip.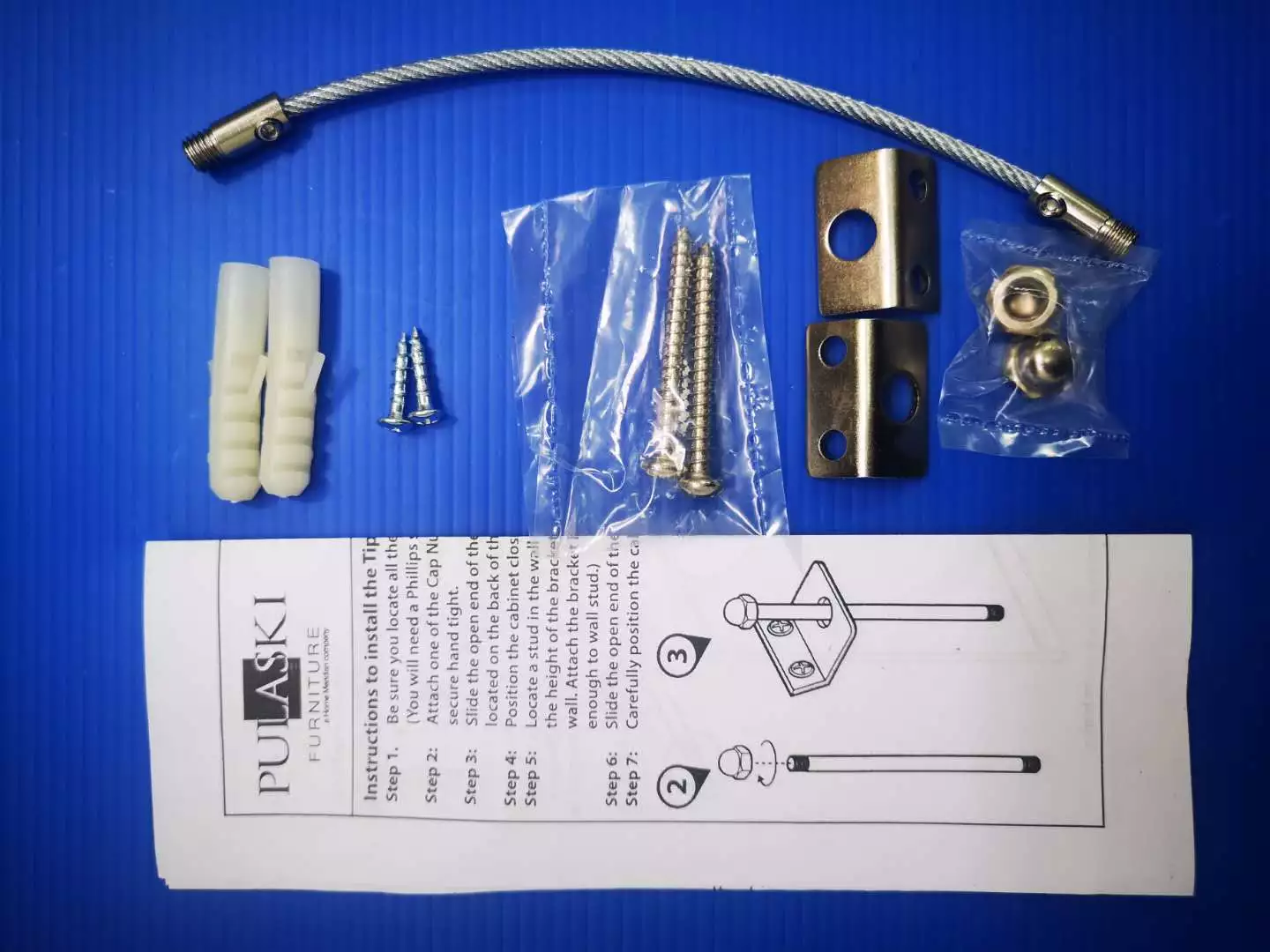 Always look for a solid wood section of the furniture—either along the top, at the sides, or on a shelf or drawer divider—and mark that as your mounting point. And if the furniture is made of particle board, install the screw across the pressed layers, not in line with them.
On the wall side, it's important to sink your screws into a stud (the vertical framing members). In most houses, these are typically 16 inches apart, and you can locate them with a reliable stud finder (we have more thoughts on stud finders here).
For the mounts on both the furniture side and the wall side, you'll need to use proper basic drilling and driving techniques to ensure a solid connection for the hardware. Drilling a pilot hole allows for much better accuracy for screw placement and makes installing the screw easier. For proper drill-bit sizing, a rule of thumb is to select one that is the width of the screw minus the threads (most installation instructions will specify a bit size). If you're drilling into the back of a piece of furniture and are worried about coming out the other side, wrap a piece of blue tape around the drill bit at the proper depth so that you know when to stop drilling. If your anti-tip kit of choice doesn't come with mounting hardware and you're buying your own screws, get screws with at least 1 inch of "grab" on the stud. With a typical wall consisting of ½-inch drywall, this means a minimum of a 1⅝-inch screw. Also, a coarse-thread screw will have a better grab than a fine-thread screw.